I love making really cool wood pens.  The vast differences in wood material makes it so much fun. Burl wood is, of course, my favorite because the figuring and amazing grains but I also like working with olivewood.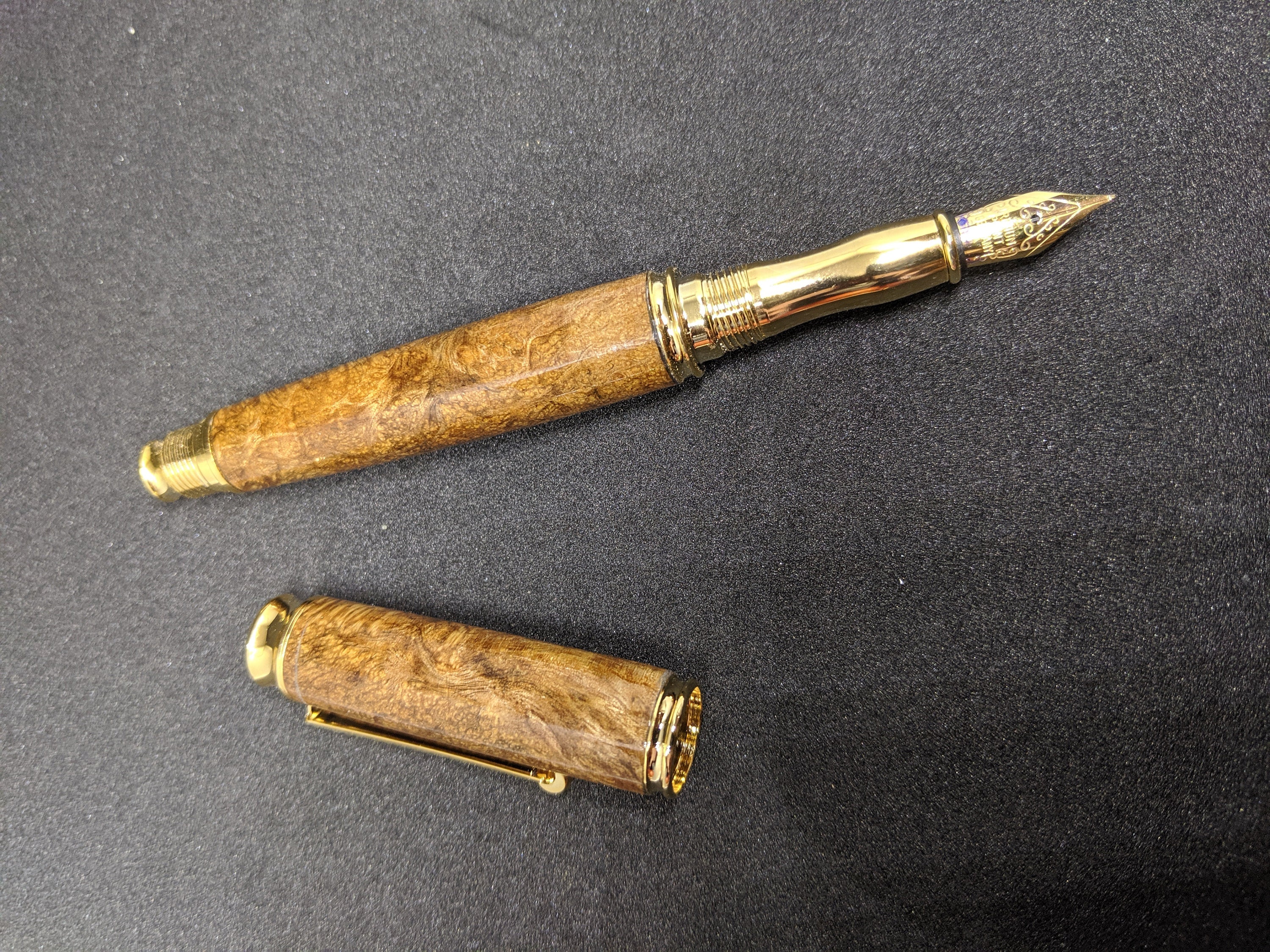 Wood pens are a fantastic gift idea. Not only is wood the 5th anniversary gift, but the elegant look and feel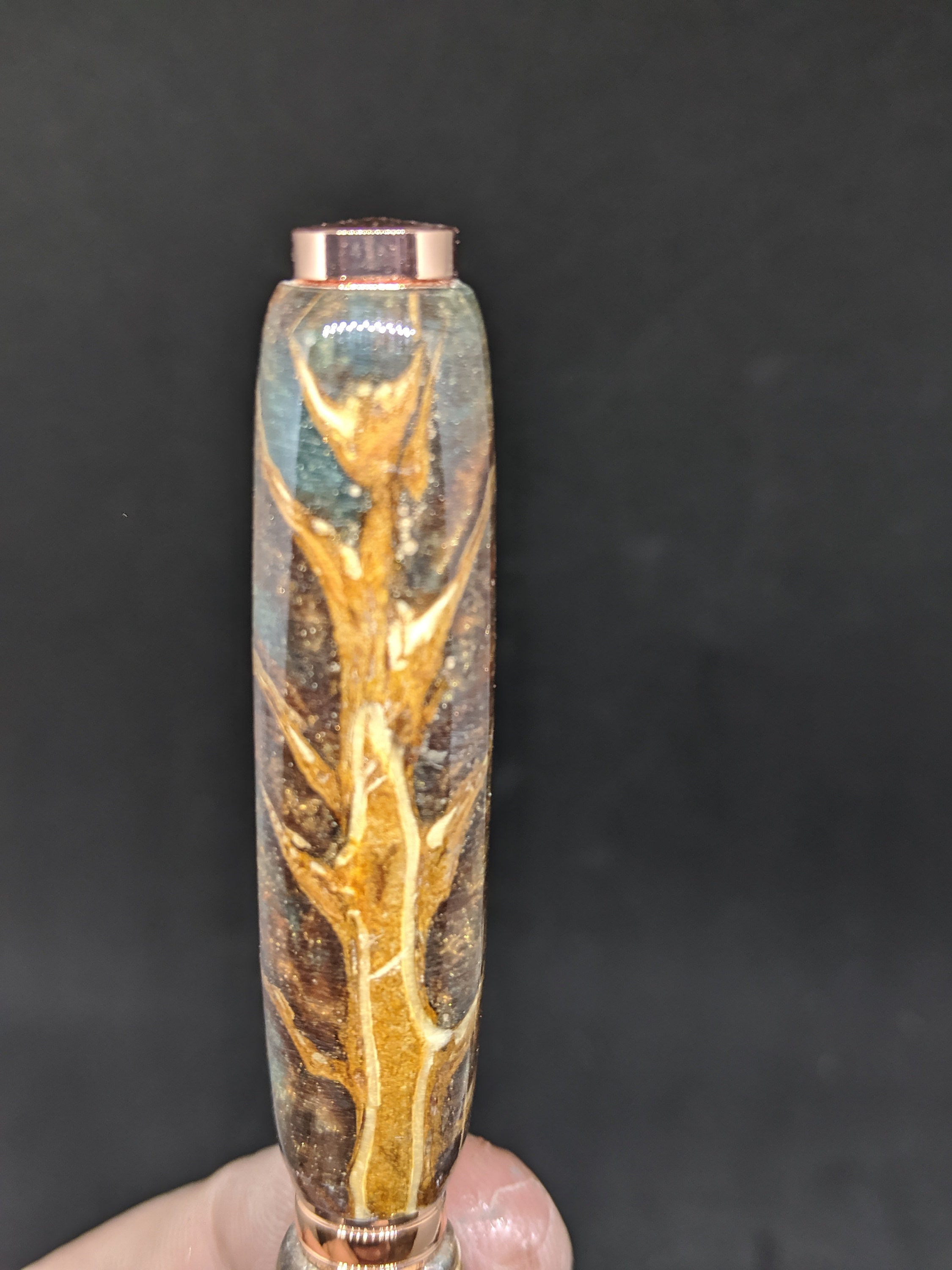 of a wood pen makes it ideal for executives, bosses, husbands, wives, or students. 
Another favorite material are pine cones. I make handmade pinecone and resin pen blanks that make amazing pinecone pens.