One of the most popular items in my woodshop are wooden Jack Daniels pens.  I have sold dozens on Etsy and in person, as people not only love the look of the wood but also love having a piece of history they can hold in their hands or gift to a loved one.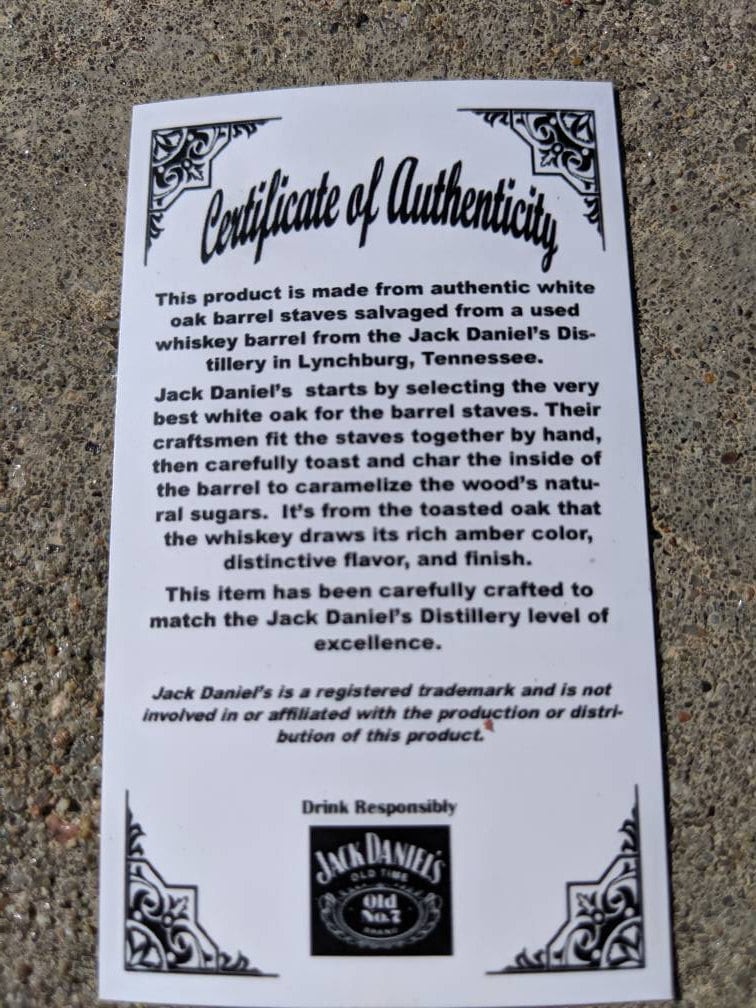 These pens are turned from real, authenticated wood oak barrels made in the USA and used by the Jack Daniels distillery to age their beverage.  The full barrels, valued at close to $200 each, weigh in at just over 125 lbs each.  Sometimes the barrel's tops are used for making tables or wall decorations, which leaves the sides of the barrels, curved by the nature of the shape of the barrel, less appropriate for wall decor.
Luckily for pen turners like me, the slightly curved wooden walls of Jack Daniels whiskey barrels are perfect for making pens, as I turn off all of the curved portions while making a pen.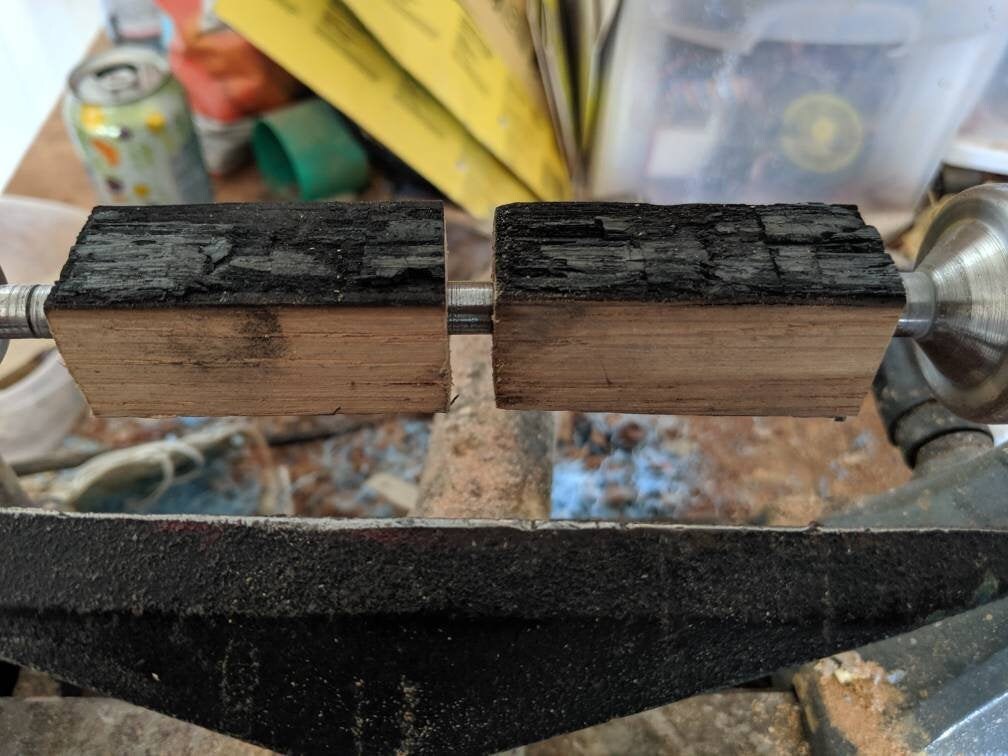 I try to keep some of the scorched "inside" of the barrel intact, that burned area is what lends it's flavor and color to Jack Daniels finished product.  But due to the brittle nature of that burned wood, sometimes when turning a pen, that portion doesn't make it through the process.  For that reason, after getting the pen to its final shape, I use a torch to scorch the wood in various places.  This tends to leave dark, burned lines in the natural grain of the oak and makes the pen not only unique but beautiful.
For many of my Jack Daniels pens, I like to use boiled linseed oil to bring out the grains and natural beauty of the wood.  Following that step, I will either apply a friction polish, a sprayed on lacquer polish, a CA glass-like polish or a coating of diamond cast top coat.  Each offers various levels of smoothness, shininess, and feel.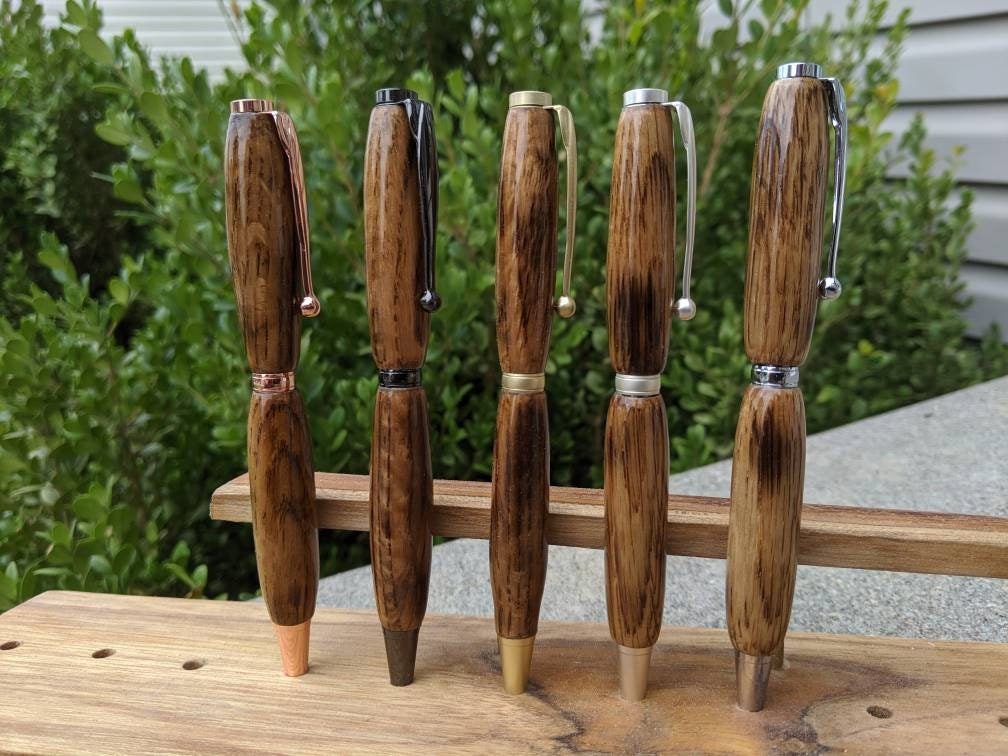 Along with my Jack Daniels pens, I also make Maker's Mark and Jim Bean pens.  Upon special request, I can also get pieces of wine barrels or even Captain Morgans rum barrels.
If you'd like to take a look at my Jack Daniels pens on hand, you can check this link out.  And if you have a special request for something more dramatic, or a different style of pen (fountain, rollerball, bolt action, etc) just contact me here and I'll be happy to work with you on special orders.
 https://mywood.shop/listing/717170543/jack-daniels-whiskey-barrel-wood-pen