I have added a new tool to my inventory which will allow me to produce high-quality pen blanks in a variety of colors and styles.
I now have a 2.5-gallon pressure pot that I converted using a few extra parts.  This includes a 1/4" elbow, a 1/4" cap, and a 3/8" to 1/4" reducer fitting.  With these pieces in place on my new pressure pot, I am able to cast pen blanks using casting resin such as Alumilite and achieve a bubble and imperfection free product.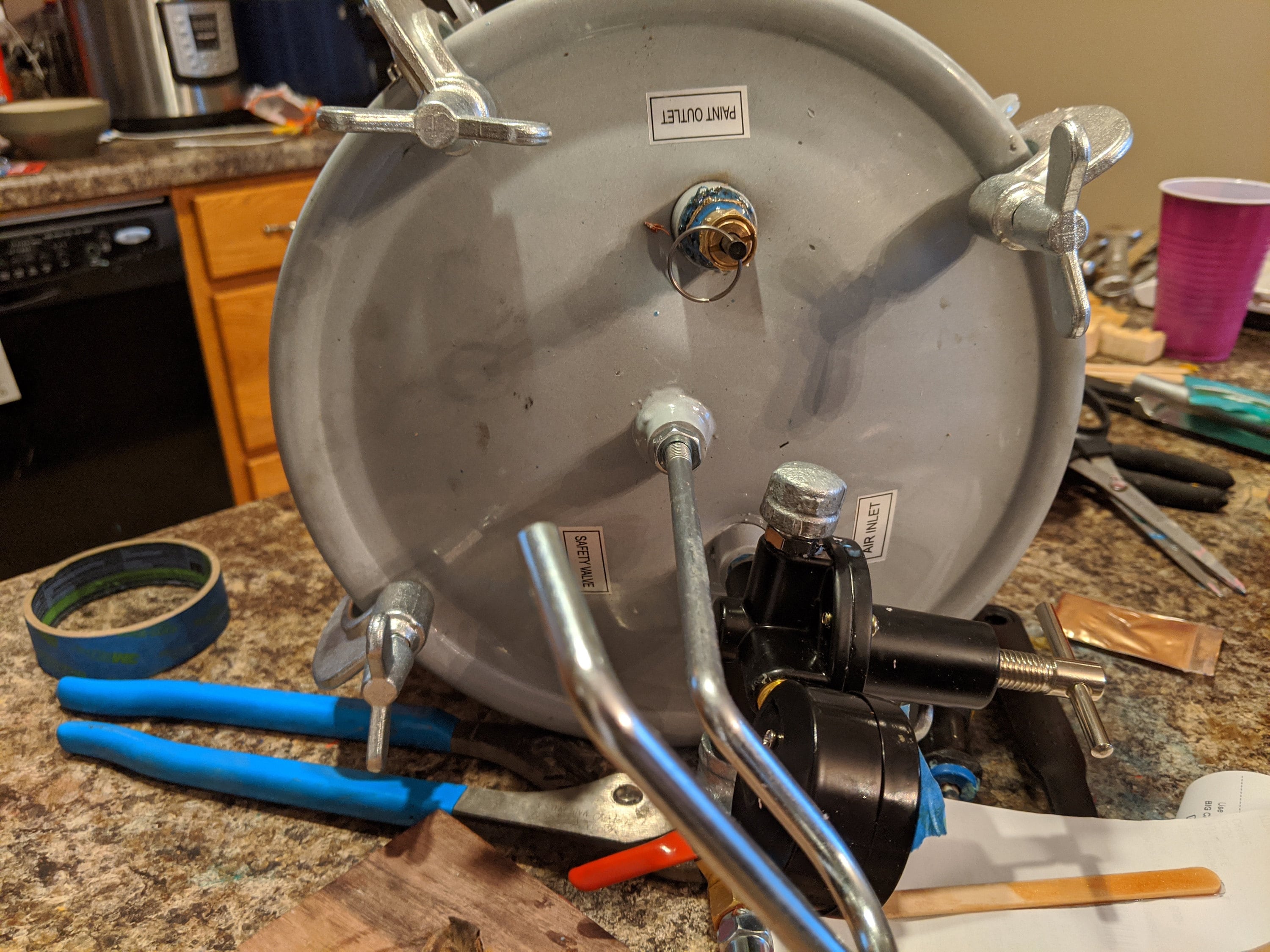 Along with colored pen blanks, I am also able to do crystal clear label casting as detailed in my recent label casting blog post.
My first project in the new pressure pot is to create some beautiful cholla cactus pen blanks.  I chose to use a bronze and green color scheme.  These pen blanks will be available here at https://MyWood.shop in the Blanks section of the store in the next few days.