I've had a great time on Etsy selling my handmade wood pens, pen blanks, jewelry, and home items.  But I'm always looking for ways to get my items in front of more people.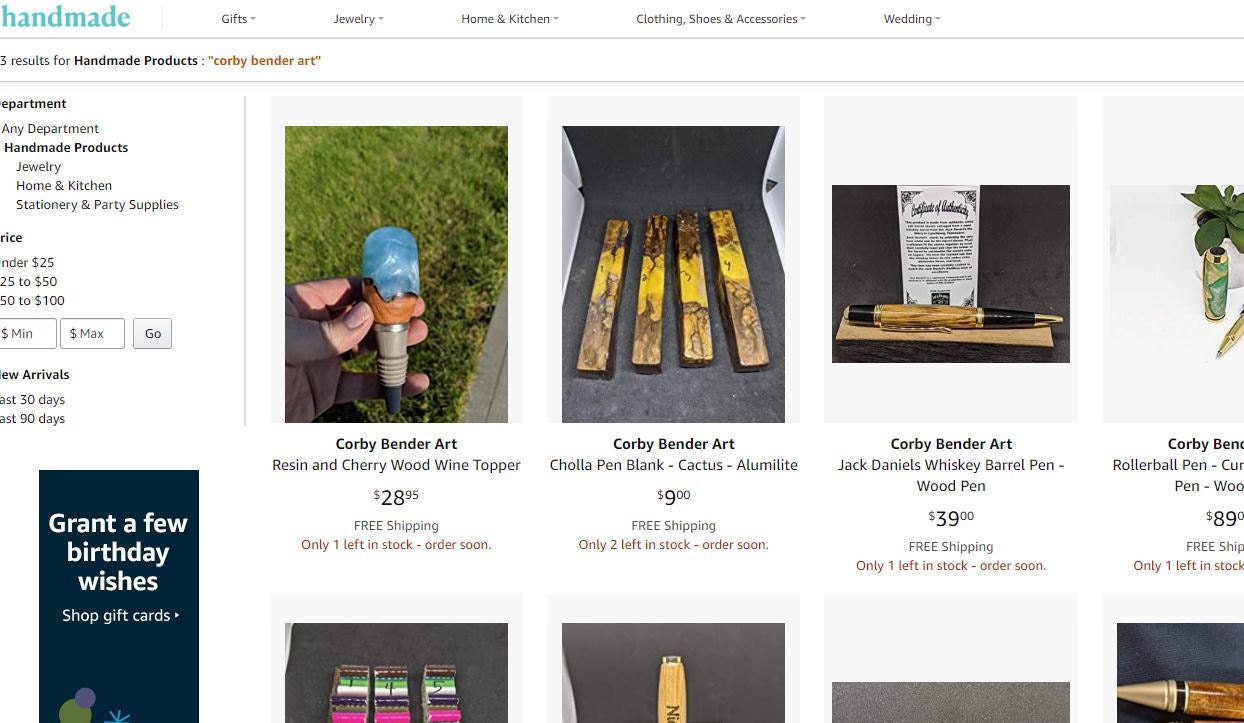 Recently I completed duplication of my Etsy items over to my Amazon Handmade account.  Using a 3rd party tool called Vendio, I was able to send all of my Etsy items to Amazon Handmade with only minor updates required.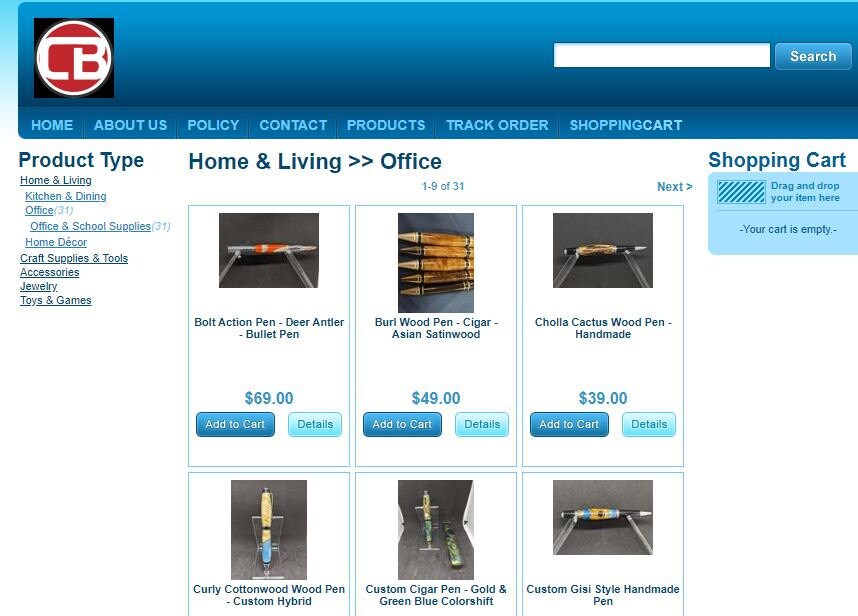 Also as part of the Vendio service, they gave me my own Vendio store as well.  While that was nice of them, it sure does not beat the website I have here at https://mywood.shop.  If you happen to be an Etsy seller looking to branch out, feel free to check out my Vendio store full of wood pens to get an idea of what it looks like.